April, 2022

Gallery Updated.

Please enjoy some photos of our dogs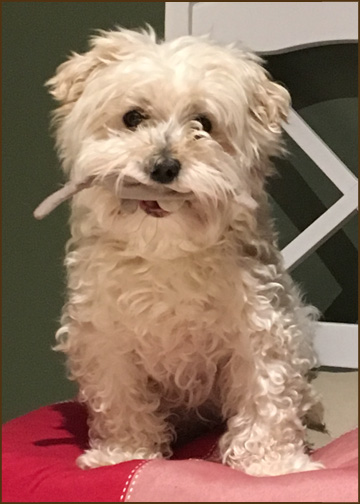 Little Sister Lucy
(Emma x Crumpet '06)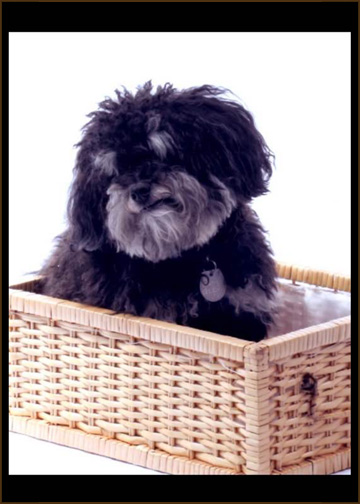 Big Brother Ozzie
(Emma x Crumpet '05)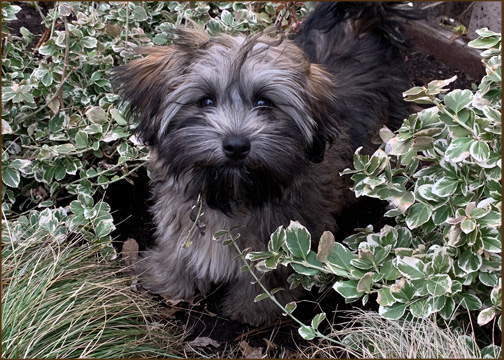 Spring At Last! "Whisky"
(Bridget x Rufus Dec. 6th '18)



Francesca at 6.5 years of age!
(Twink x Red Nov 12th, 2012)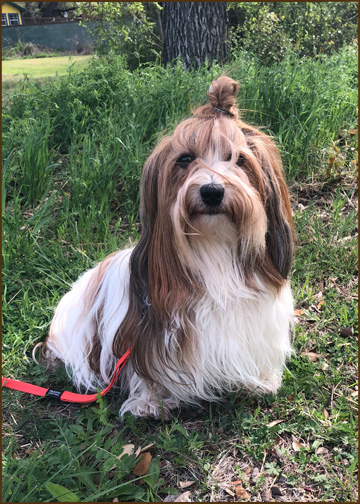 Jack Turns 7!
Am/Can CH Rockhurst's Kismet AT Cinnabar
(DOB Nov 25th 2011)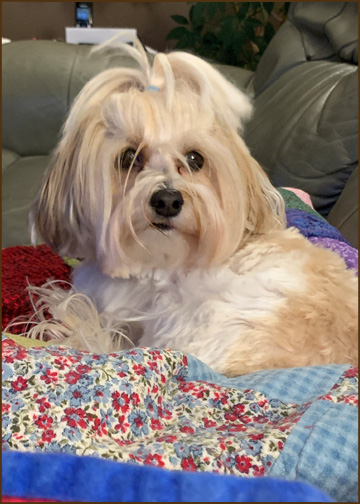 Fashion Icon "Coco Chanel" Relaxing Spring 2019!
(Paloma x Red April 29th 2015)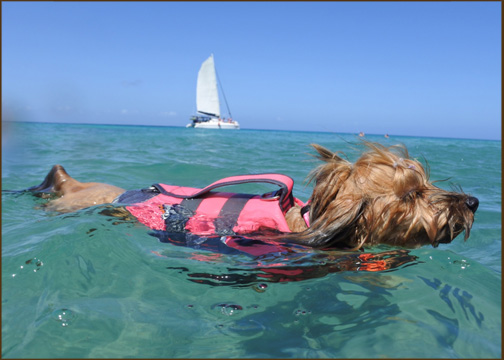 Cara "Sailling" in Cozumel
(Giggle x Rufus '17)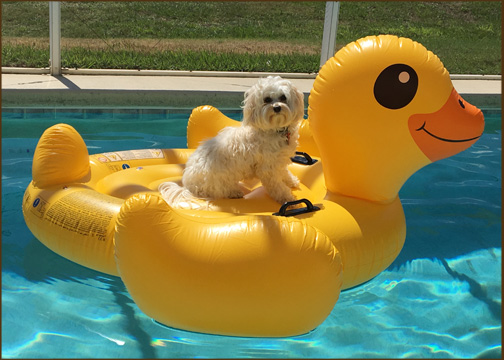 Daisy Enjoys Florida Sunshine!
(Dolly x Rufus '17)



"Daisy"
(Dolly x Rufus April '17)



"Molly"
(Bridget x Rufus Dec '18)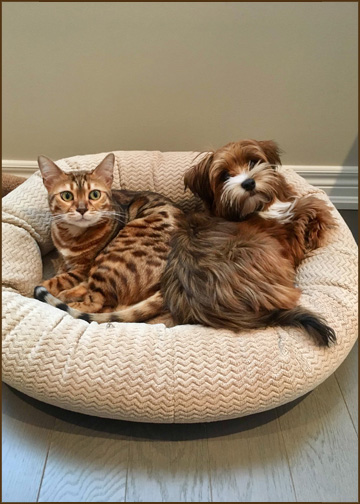 Best Friends! Aria and Bella
(Ruby x Rufus June '18)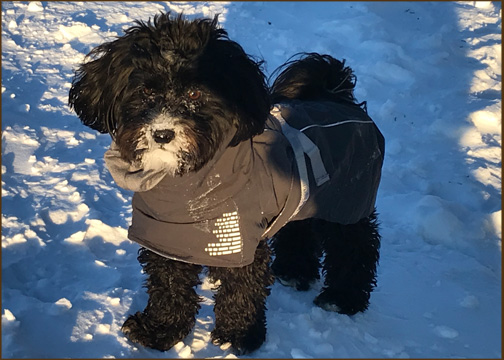 Milo Ready for Winter!
(Paloma x Rufus Dec'16)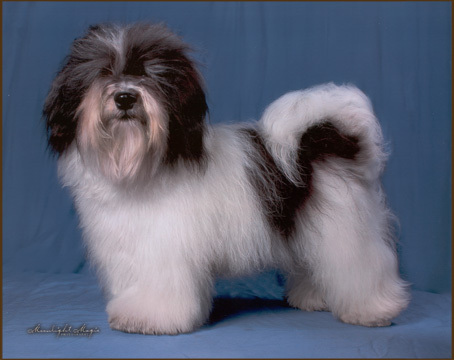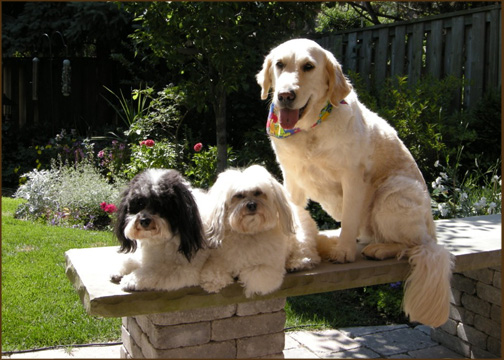 "Buster" AM/Can CH R'Gang's Buster At Rockhurst
August 2003 - February 2019

With the passing of Buster, Rockhurst mourns the loss of the foundation to all its finest dogs over the past 18 years, LIBBY, EMMA and BUSTER. These 3 wonderful continue to be the foundation of all Rockhurst's success both in the Ring and in the homes of the many families who have adopted a Rockhurst puppy. Buster was a multi winner in both the USA and Canada. He spent his retirement with his soul mate (and boss), Emma and Janis, my friend, who gave them a loving home for over 10 years. Emma and Buster grew old together and with Emma's passing just a few weeks earlier Buster was not able to soldier on alone. She was his eyes and ears by the end. Here is a lovely picture of Buster as a young show boy and then later in life with Emma at his side and Savannah (also a Rockhurst dog) looking over them. They all gave their very best to their families and will be sorely missed. My sincere thanks to them and to Janis and Mark!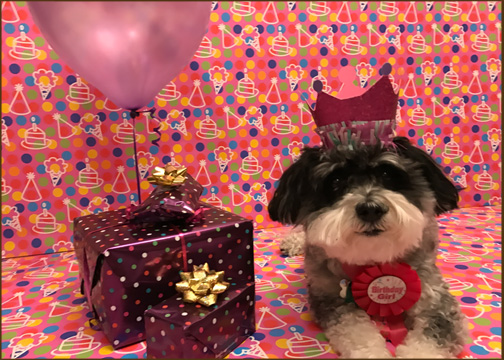 Queen for a Day!
Loved Always By Her Family! Aretta Turns 10 on Feb 24th, 2017
(Dreamy x Buster Feb 24th, 2007)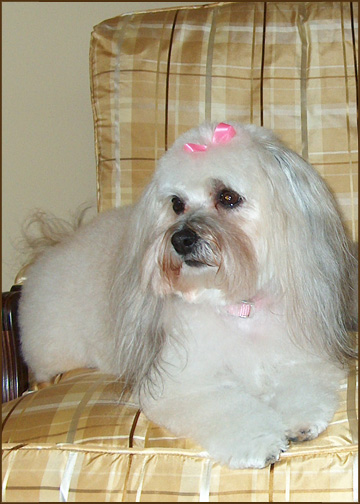 Beautiful Emma!

Emma, Libby and Buster formed the foundation of my Breeding program. Most of my dogs still go back to these three dogs. Sadly Emma crossed the Rainbow Bridge last week at 161/2. She came from Anne Dixon of Sineade Kennels. What I will always remember about Emma is how she always took charge of the household, whether it be mothering some rescued kittens or letting me know in no uncertain terms that "Emma Knows Best"! Upon retirement she moved in with my good friend, Janis, who soon learned to do Emma's bidding also. She had a wonderful life in all! She will be missed but her children live on spreading the love she gave them.
Here she sits in her Sunday best!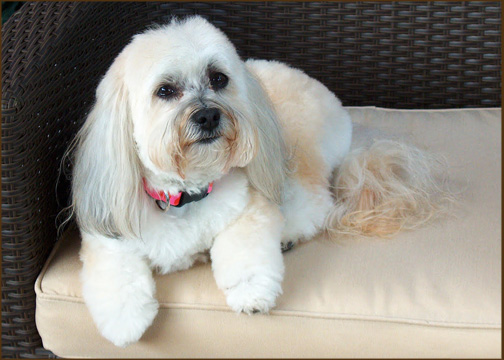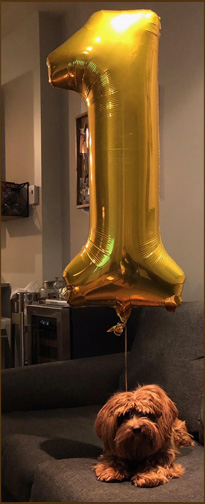 Happy 1st Birthday Toffee!
(Aggie x Rufus Jan.'18)



Little Prince "Harry"
(Paloma x Rufus Dec. '16)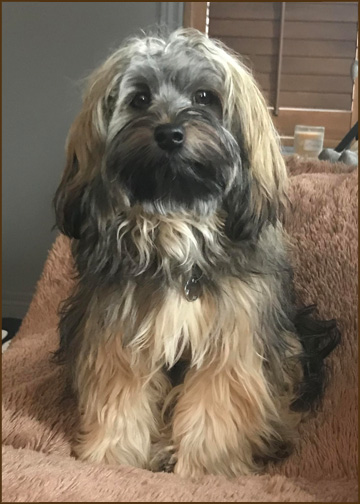 Handsome Cody
(Bridget x Rufus Jan. '18)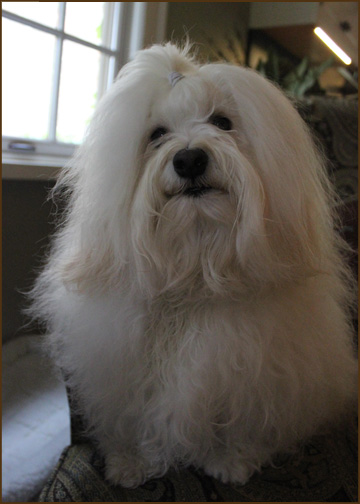 Max in All His Glory!
(Bernie x Noff Noff January '08)



"Camie" Jumping into the New Year!
(Dolly x Rufus Spet '18)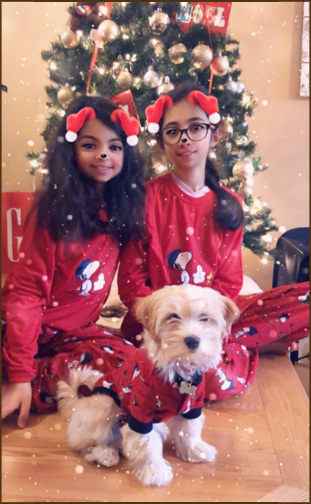 Luna & Her Matching Best Friends Christmas Morning!
(Dolly x Rufus Sept '18)



Happy New Year from Daisy!
(Dolly x Rufus '17)



Twizzler the Havanese and Skittles the Norwich Terrier Take Flight!
(Tan Tan x Cappy Sept '12)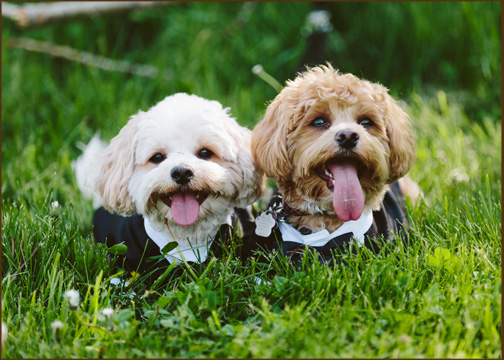 Einstein (L) and Kopernicus (R) Celebrate Their Parents' Wedding in Tuxedos!
(Einstein: Teagan x Pepito '16)(Kopernicus: Smile x Rufus '17)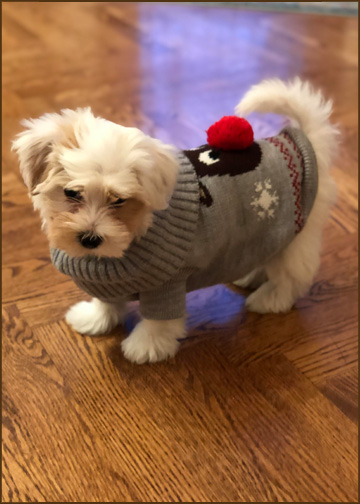 Kiki, All Decked Out For Santa!
(Smile x Rufus Sept '18)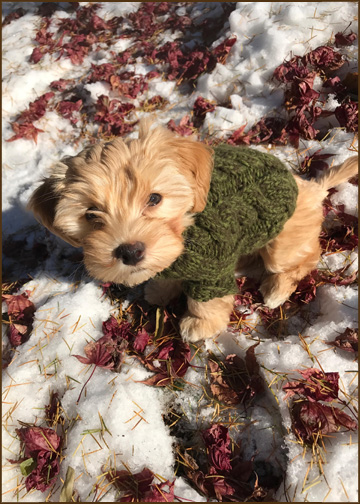 "Peanut" Poster Puppy for Christmas 2018!
(Dolly x Rufus Sept. 2018)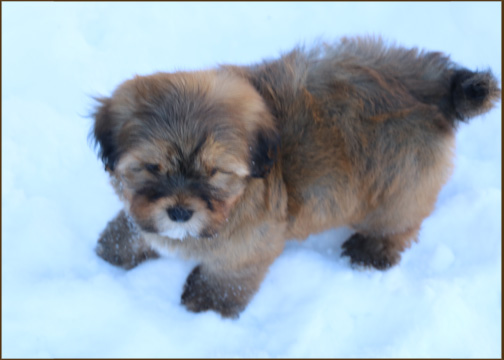 Gus At 9 Weeks!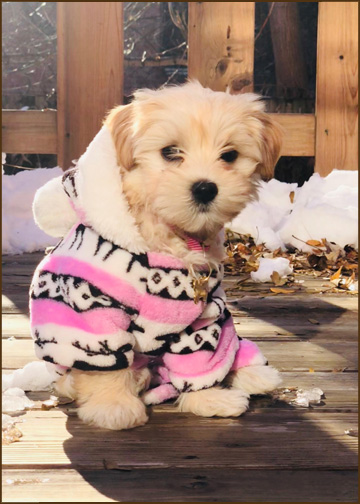 Winter's Coming!
(Luna is all set in her winter finery, Parents are Dolly x Rufus)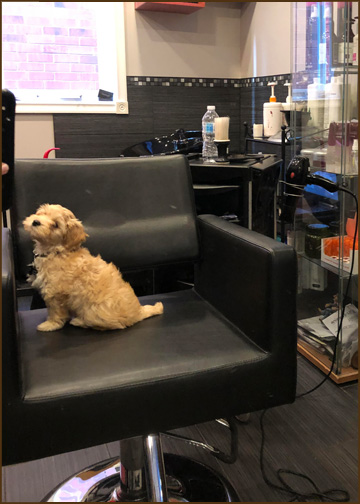 MAC Goes To The Hairdresser!
(MAC is 9.5 weeks old here, parents Dolly x Rufus)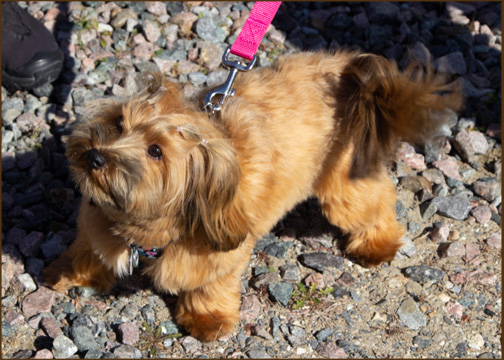 Kara At The Hava-Hike 2018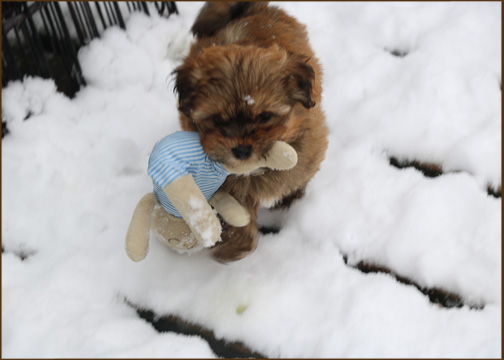 Gus Lovin' Snow Play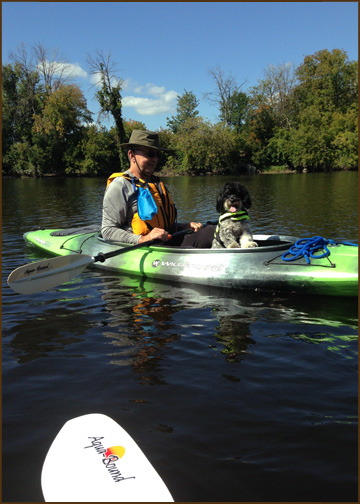 At 12 Maggie Still Enjoys Outdoor Sports
(Dreamy x Buster 2006)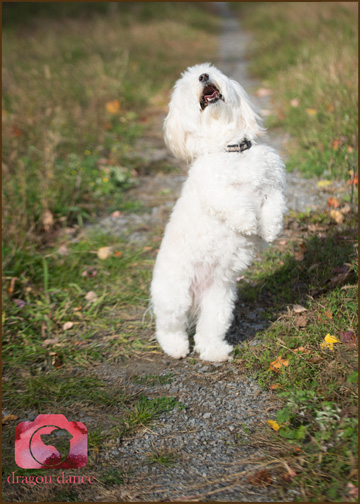 Izy's "Joy To The World"
(Harriet x Red. 2012)
Photo By: Professional Photographer Stephanie Mac Neill
www.dragondancephoto.ca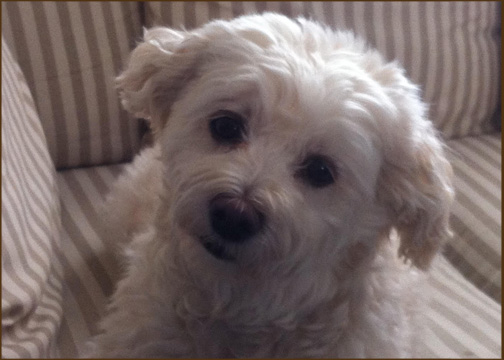 Phoebe Looking Pretty At Almost 12!
(Emma x Crumpet Dec. 2006)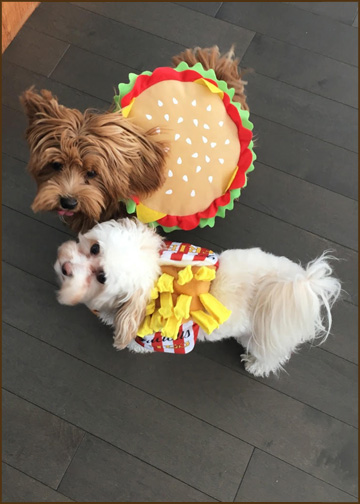 Havanese Burger With A Side Of Fries
Fries = Winter '15 and Burger = Toffee '18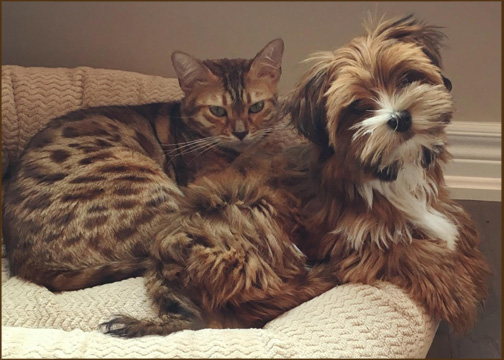 Aria & Her Best Friend, Bella The Bengal Cat!
(Ruby x Rufus June 22nd 2018)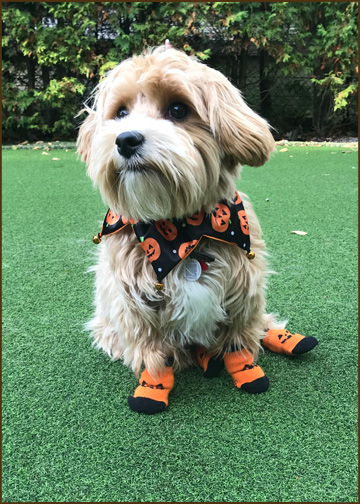 Happy Hallowe'en From Henry
(Smile x Rufus April 13th, 2018)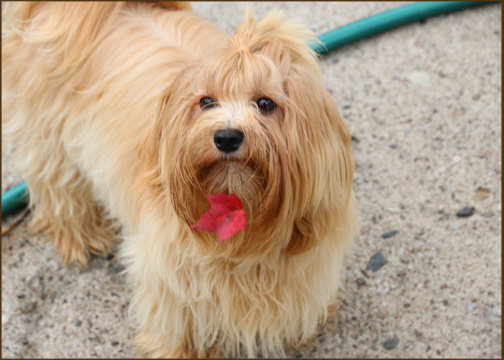 Fall!
Blush
(Smile x Rufus Oct. 17')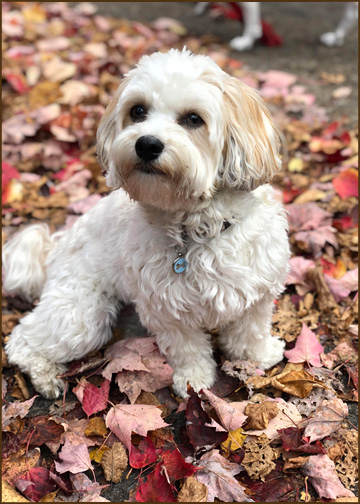 Harry At The Cottage Fall 2018
(Paloma x Rufus Dec. 15th 2016)



Other Gallery Pages (Your on Page 10)
1
2
3
4
5
6
7
8
9
10
11
12
13
14
15
16