May, 2022

Gallery Updated.

Please enjoy some photos of our dogs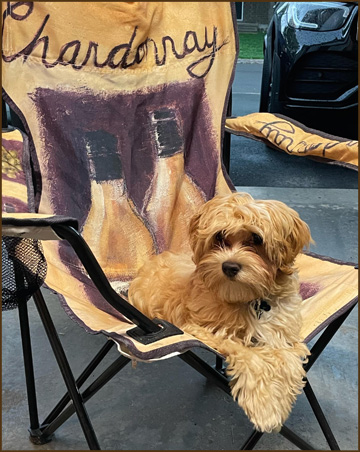 "MIKA" ENJOYING HER CHARDONNAY!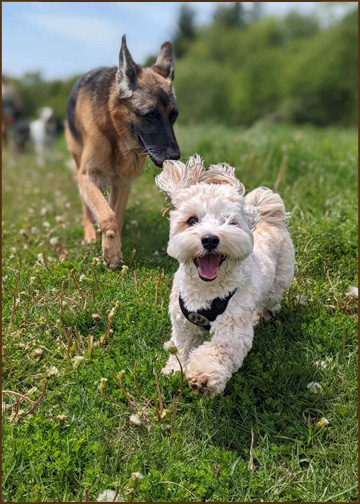 "TOBY" AND FRIEND AT PLAY GROUP!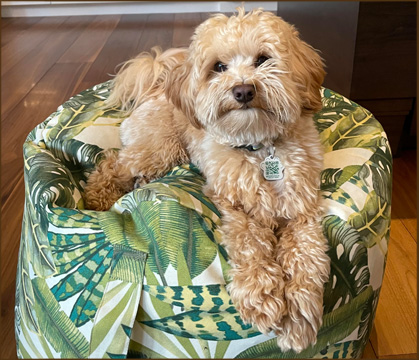 KENJI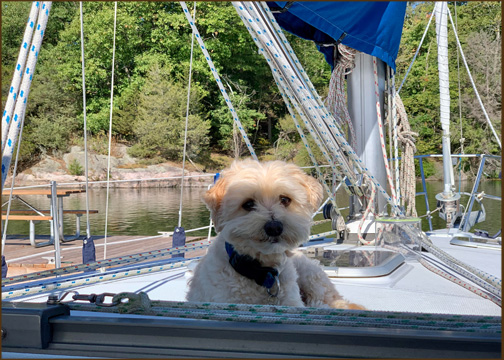 SHIP AHOY!
"TAZ" LOVING SAILING ON THE ST LAWRENCE!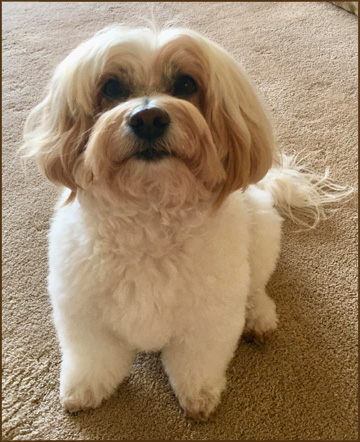 HAPPY 10TH BIRTHDAY TO "SCOUT"!
(Teagan x Miracle May 11th 2012)



SPRING HAS SPRUNG and SOPHIE'S LOVING IT!
(Ruby x Rufus Feb 2020)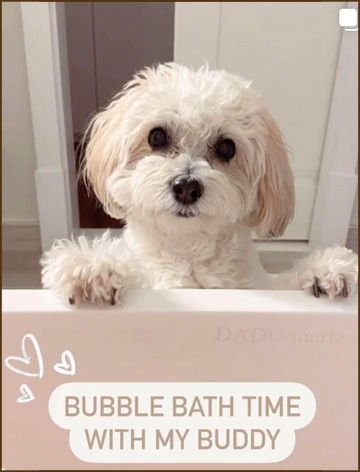 "OLIVER" JUST THE CUTEST!
(Mystery x Miracle August 2010)



Beloved "ROCKY"!
CH. ROCKHURST'S ROCKIN'
Nov. 5th 2012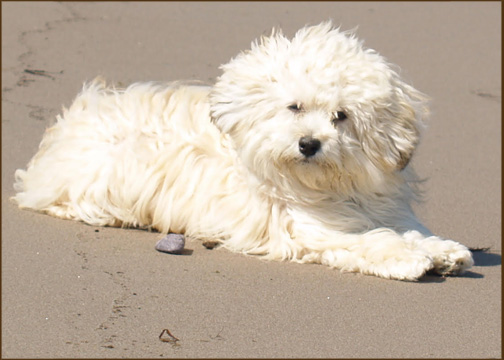 TREACLE BY THE SEA IN PEI! GORGEOUS DOG!
Shimmer x Buster
DOB: Oct 3rd 2007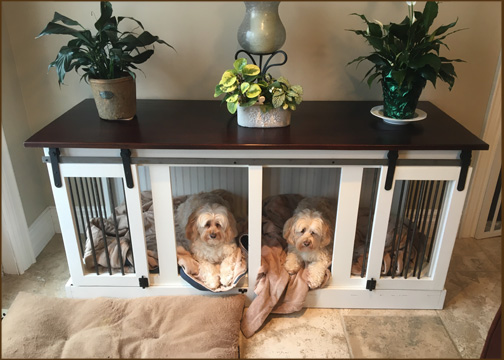 "Home Sweet Home" for DAISY & QUINN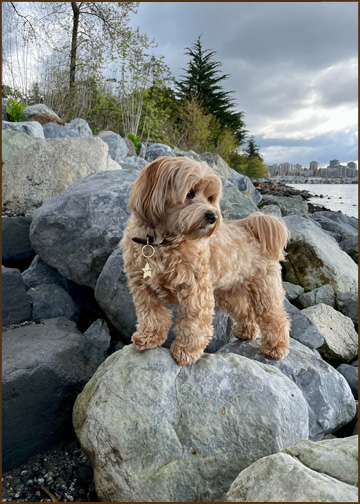 "SOPHIE", THE LITTLE MOUNTAIN GOAT!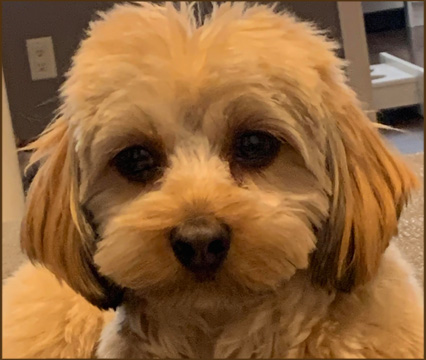 HANDSOME "STANLEY" MELTS HEARTS!
(14 months old)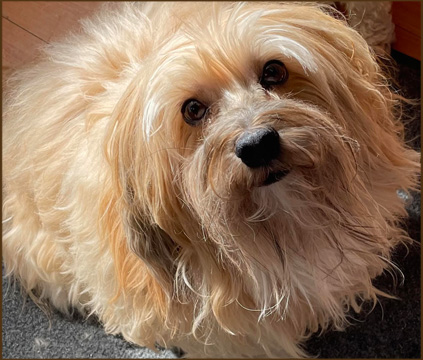 "PEBBLES" LOOKING GOOD AT ALMOST 8!
(Carmela x Pepito JUNE 1ST 2014)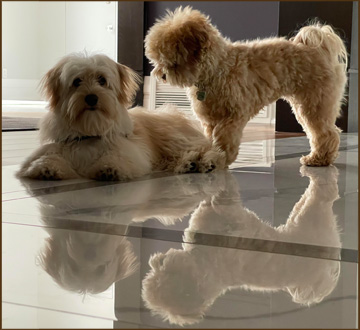 MIRROR IMAGE! TEDDY (L) & KENJI (R)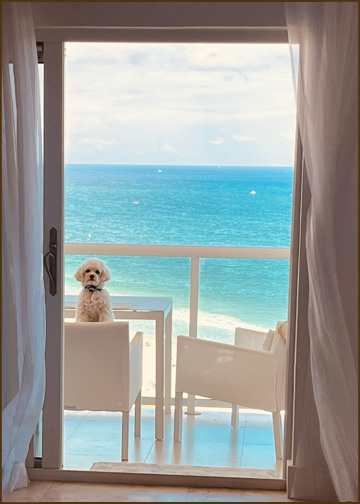 "FLUFFY" ENJOYS WINTER!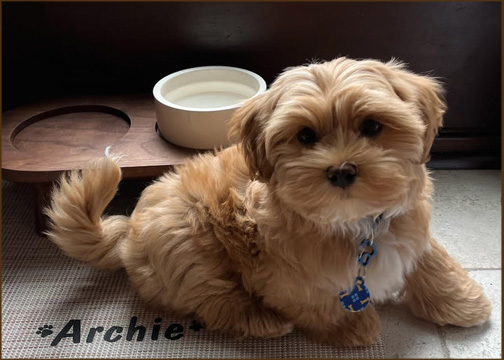 ARCHIE MR. IRRESISTIBLE !
(SCOTCHIE X DUKE JAN. 6TH 2022)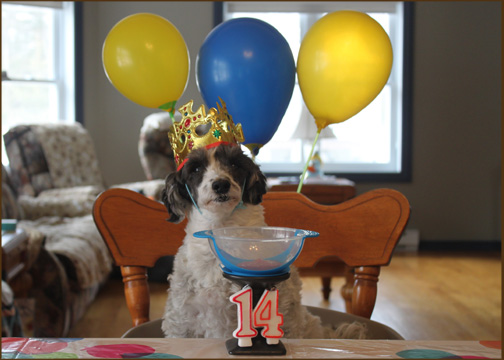 "BUSTER JR". KING OF THE CASTLE!
TURNS 14 ON MARCH 20TH, 2022
Parents: Mystery and Buster.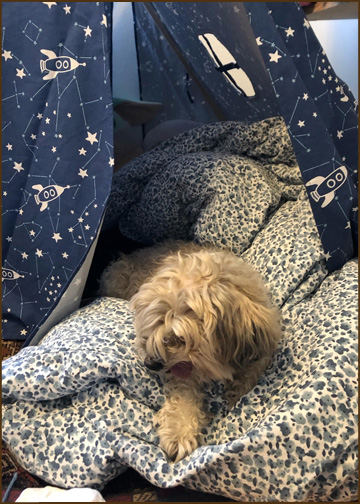 "BERNIE" just shy of 18 ENJOYING MY GRANDSON'S TENT!
DOB APRIL 3RD 2004!
Libby x Buster were her parents!
CH. ROCKHURST'S SONG OF BERNADETTE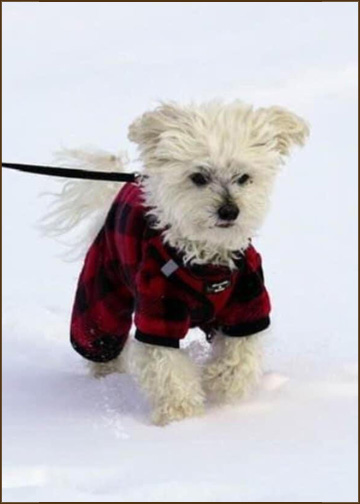 LUCIE MAUD OF PEI AT 16!
DOB DEC 7TH 2005!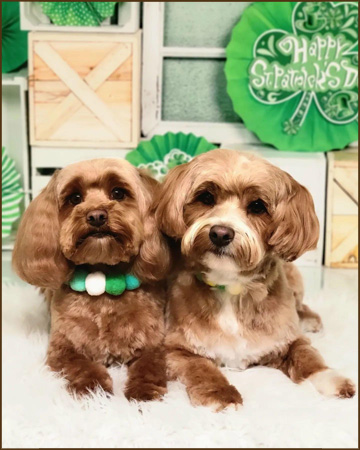 HAPPY ST PATRICK'S DAY FROM TIKI AND MO!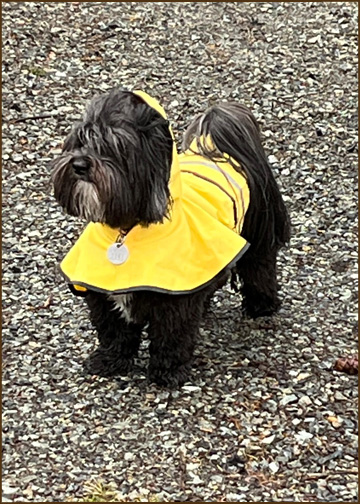 WELCOME SPRING RAINS IN VICTORIA BC!
" GEORGE"
DOB: APRIL 23RD 2015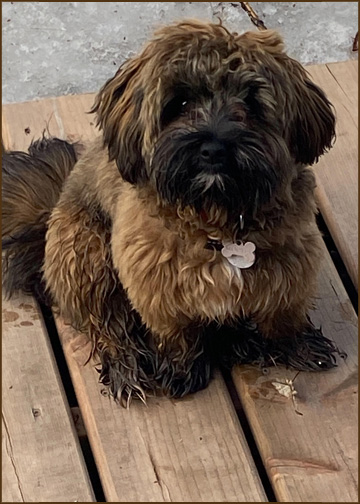 GLORIOUS! GLORIOUS SPRING MUD!
"MOCHA'S" 1ST SPRING!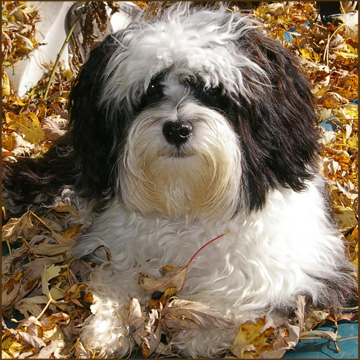 BEAUTIFUL BRISA!
(DooDa x Buster 2007)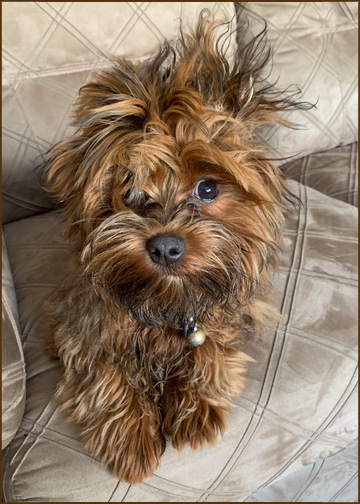 KIEFER AND THE BURRDOCK! "OUCH!"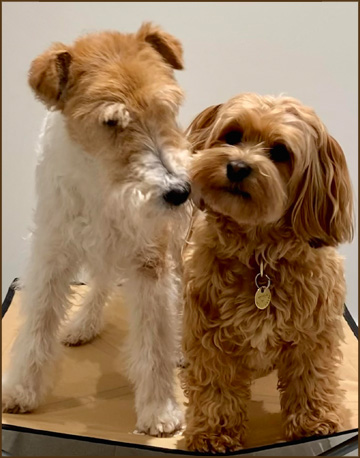 "SOPHIE" (the Havanese) AND HER MAN, "JASPER"!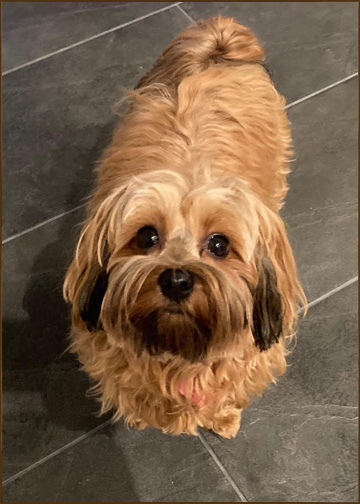 WEE "ROSIE"
(Ruby x Rufus July 28th 2020)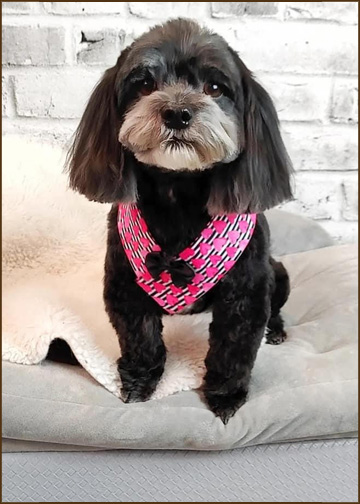 HAPPY VALENTINE'S DAY FROM ISLA!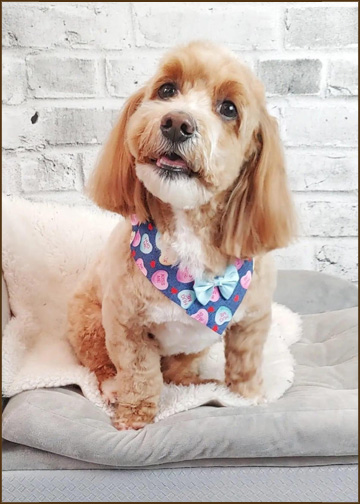 I Love Hugs and Kisses Especially on Valentine's Day!
Carlos (Harriet x Pepito)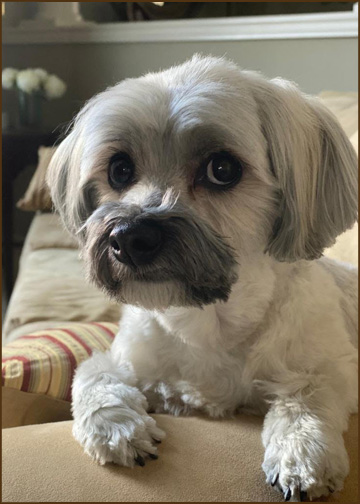 "RIO"…THOSE EYES...!
(Dolly x Rufus April 2019)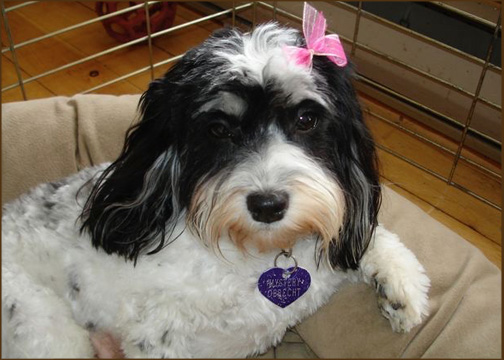 CH. A Maiden's Effort MISTERIOSA
Dec. 30th 2006 - Feb. 6th 2022
"MYSTERY" arrived at Rockhurst in the Spring of 2007. Her older brother, " OOLIO" aka CH. A Maiden's Effort Heatwave, was already here to welcome her. She was a small but energetic girl and an amazing brood bitch. She retired to live with her 2 offspring "ROCKY" and "PEEK" in Toronto after her 3rd litter.

This is how her Toronto Mom describes her:
"Mystery was a one of a kind dog. She was sweet but also had a sauciness about her which I always got such a kick out of. She was a total busy body and a party animal. Also extremely smart and knew what was what."

She died peacefully at home in bed cuddled beside her Mom. She was well loved her whole life and returned the love to all who knew her! She will be missed!
The pink bow says it all!
"MYSTERY"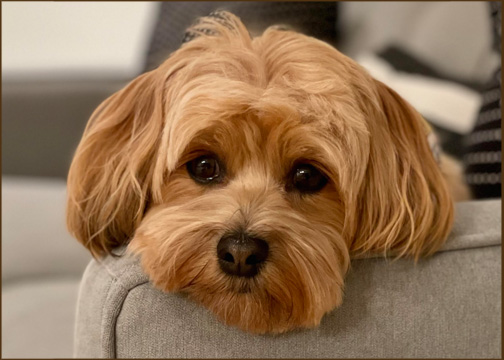 Who could resist those eyes?!
"SOPHIE"
(Ruby x Rufus Feb 10th 2022)



"JAVI" ENJOYING THE GOOD LIFE!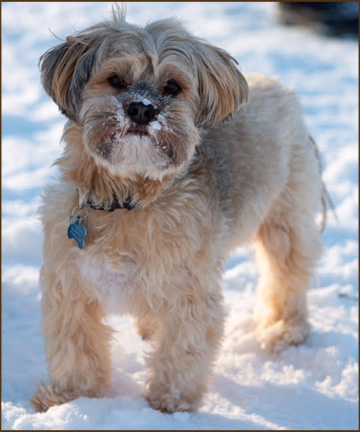 MOJO LOVES THE WINTER!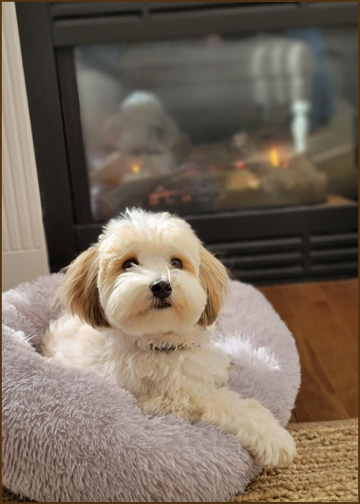 TOBY COZY BY THE FIRE
(Tickles x Duke Nov 2020)



BELOVED LUCY!
(Bernie x Noff Noff Jan. 11th 2008)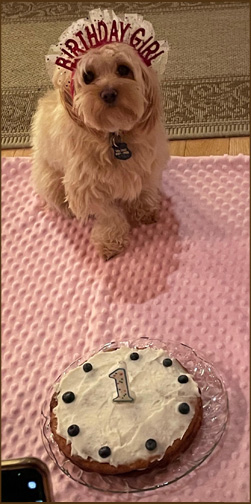 BIRTHDAY GIRL CALLIE!



FRANCESCA IN RETIREMENT!

Other Gallery Pages (Your on Page 1)
1
2
3
4
5
6
7
8
9
10
11
12
13
14
15
16