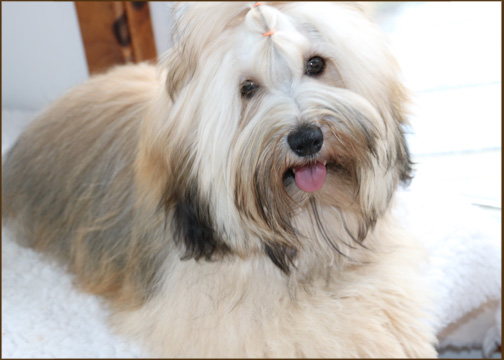 "Tickles"

American/Canadian Grand Champion Rockhurt's Tickled Pink

#4 Havanese in Canada 2018!

"Tickles" is a delightful girl with a spritely and loving personality. She loved
the show ring from her very 1 st show at the Westminster Specialties February
2018, where at just barely 6 months she was a winner. Her show career came
to an abrupt end in February of 2019 with the retirement of her Handlers. She
is now back home with the pack at Rockhurst and we await with excitement
her 1 st litter. She has beautiful conformation along with intelligence and a
sweet temperament.
Her health testing is complete.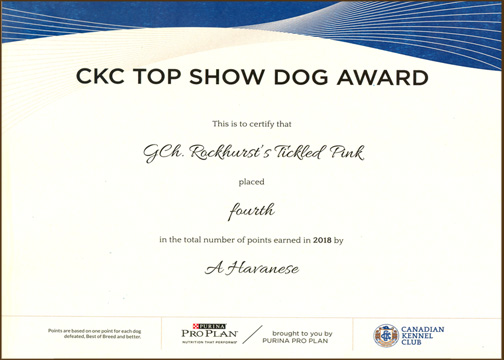 #4 Havanese in Canada 2018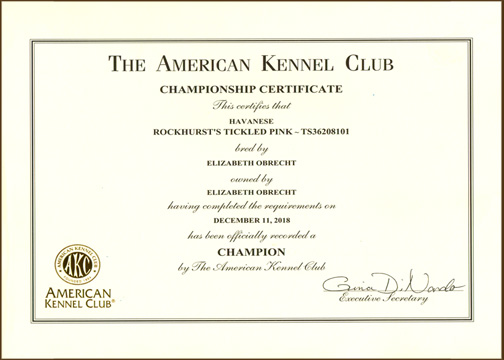 AKC Championship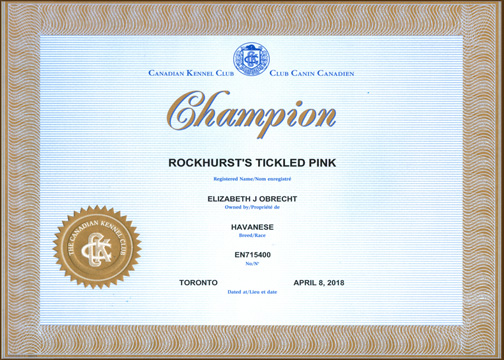 CKC Championship





Grand Championship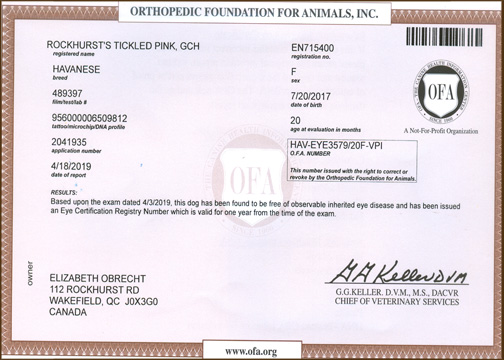 OFA Eyes





OFA Heart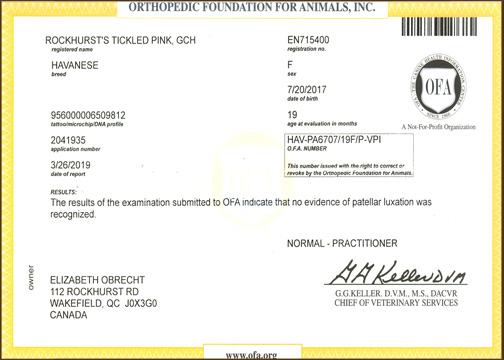 OFA Patella