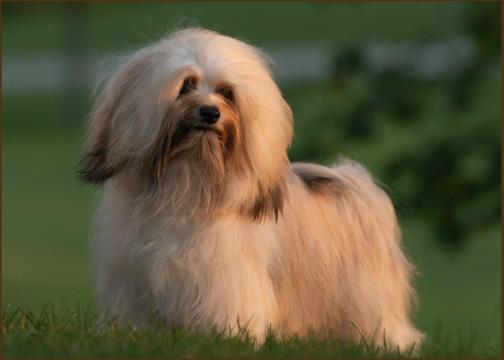 "SANDY"
GCH. ROCKHURST'S SANDALWOOD

#3 Havanese in Canada 2020

Sandy's show career was sidelined by the pandemic but in the very few shows there were, she attained her Championship followed closely by her Grand Championship. Back home now, Sandy, full of high spirits, is always raring to go! Intelligent and affectionate, she loves nothing better than relaxing on my lap by the fire, but only after a good play session. We hope to be able to get her health testing done soon so that she will be ready to have puppies in the summer of 2021. Stand by!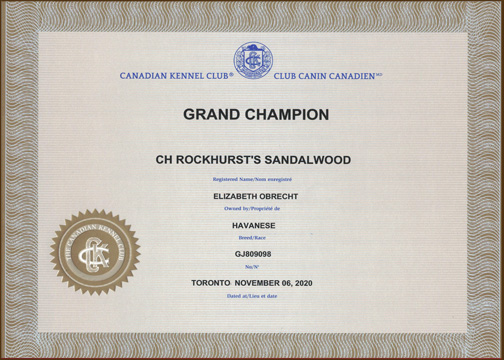 Grand Championship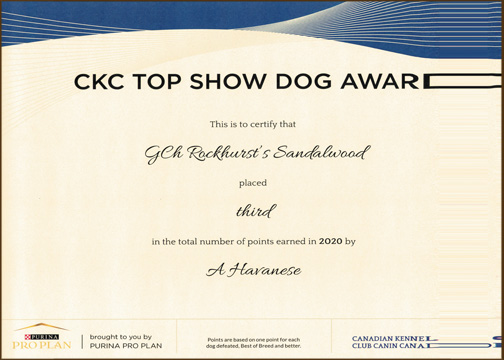 SANDY #3 HAVANESE IN CANADA IN 2020
(Bridget x Rufus May 31, 2019)






First and Only U.S. Show!
(Sandy wins a 5 Point Major then the show closed followed not long after with the US/Canada Border)