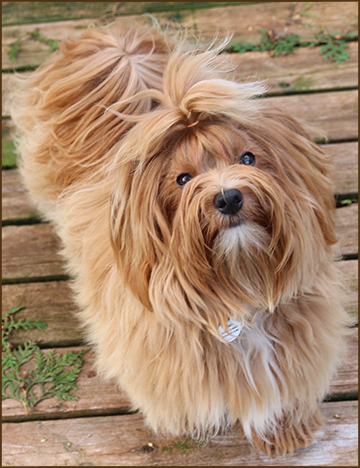 "ROXY"
ROCKHURST'S FOXY ROXY

ROXY is Gracie's litter mate and sister. A little red beauty! She is a homebody by
nature and not interested in pursuing a show career. She loves everyone she
meets and makes each one feel they are the chosen one until she goes on to the
next person! She's happy, easy going and unassuming. A truly joyful Havanese!