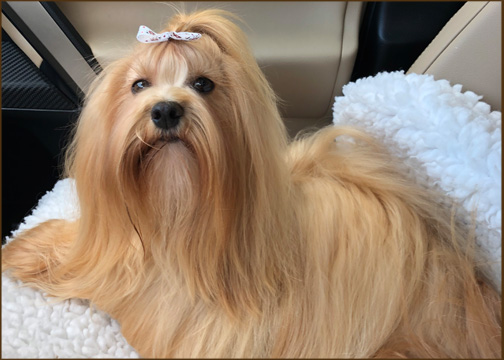 "Blush"
Rockhurt's Blush

We are pleased to announce the addition of "Blush" to our Breeding Program.
Until now she has been waiting in the wings for her Mom, "Smile", to retire. In
the meantime she has been enjoying life at Rockhurst and is in charge of puppy
play! After which she loves nothing better than to cuddle with me in the wingback
chair by the fire or in the lounger on the summer patio. She is absolutely the
sweetest little girl! With her testing complete, OFA Heart, Patella and Eyes
(CERF), we are anxiously awaiting her 1 st litter of puppies in the Spring of 2020.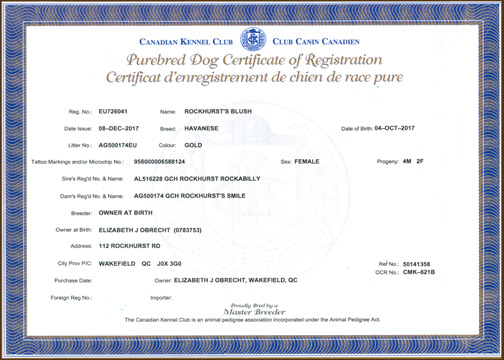 CKC Certificate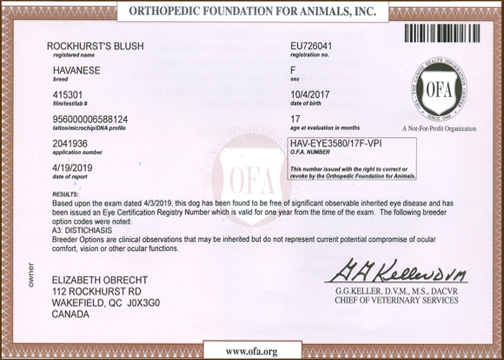 OFA Eyes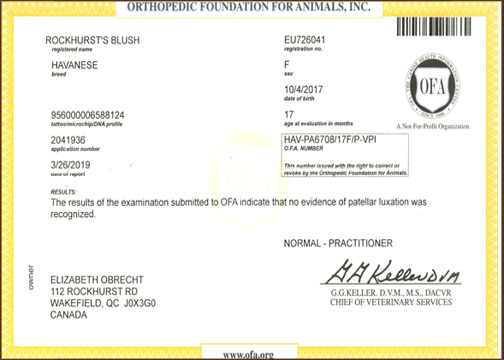 OFA Patella
OFA Heart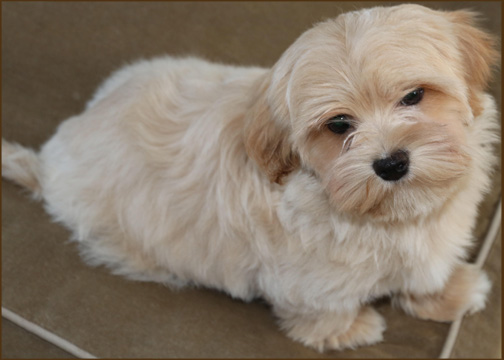 Blush As A Puppy





1st Grooming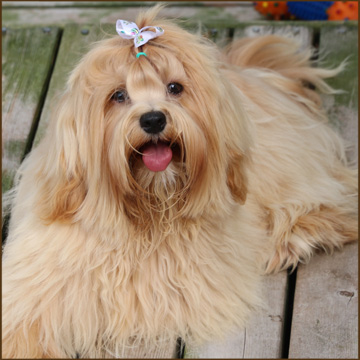 Blush 21 Months Old





Cutie Pie!